Your website sells your business to your target market 24/7. Make sure all the information is in your website so a visitor buys your product or service there and then. You spend thousands of dollars on internet marketing and directing traffic to your website, don't give a potential client a reason to leave once you get them there.
The Process Of Creating Your Website
We meet and discuss your ideas and how we can assist you. We look at what marketing you currently have in place, collect all the relevant material such as any text, images, logos etc and we devise a plan with you to ensure your website is a success.
We discuss the look of the website and the content you wish to include. We then decide on the number of pages that will be required and in what form the layout should be in. It is important to create a website that is both great looking and easy to navigate.  
WE DISCUSS SEARCH ENGINES
We discuss how important the search engines are for businesses and the importance of having your website optimised, so you will be found when people search. We detail the processes involved and note the keywords you wish to be found with.
From all the information we have collected, we create a draft website for you. We then discuss any changes you may want, or any additions you may have.
We create the email addresses you need, and also assist with setting these up on your computers, tablets and mobile phones.
Once you are happy with your website we created, we complete the search engine optimisation and then send your website live.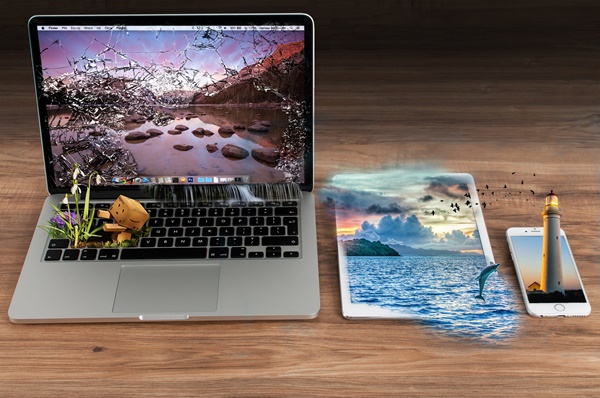 Designed For Tablets & Mobiles
The critical part of website design is that your website is designed to not only look good on a computer or laptop, but also on tablets and mobile phones.
With over 70% of people now using tablets and mobile phones to find what they want on the Internet, ensuring your website content looks perfect on these devices is very important.
In essence your website is designed in 3 formats, so whatever the device your potential client views it on, your website shift shapes to suit.

Your Designer
Choose a designer who has years of business stability, so they will be there to help you for many years into the future.
There are many designers that have popped up in the marketplace, offer cheap websites, and just as quickly disappear.
This leaves businesses with a website they have spent thousands of dollars on that they can do very little with, and they need to start all over again with a new designer for even more cost. 

The Design
Make sure your designer makes your website in a manner so that it can be easily transferred to another designer if you are unhappy with their services in the future.
Many businesses are caught out having a website created that will only work on their designer's hosting site. This means if they are not happy with the website services provided, they will have to spend even more money getting a new designer to create a whole new website.

You Get What You Pay For
We are all bombarded with emails offering cheap websites from overseas.
Many businesses do not realise that these websites only work on that company's servers, meaning they are locked into staying with them, and there are many hidden charges after their website is built.
There is also the problem of contacting these companies when you want changes made, you have problems, or you simply want to setup a new email address.  

Ongoing Support
Ongoing support is the most critical part for any business once their website is created.
You need a designer that can be contacted quickly on the phone, with no hours spent waiting on hold, and they need to be knowledgeable and make the changes you need within 4 business hours or less.  
Your designer needs to have experience with the software programs you use, and be able to remotely help you via computer to assist with any problems you may have. 
Bateau Bay, Central Coast NSW